NOTE: ALL male dogs over six (6) months old MUST be neutered prior to being admitted for training/ boarding. No exceptions.
TRAINING OPTIONS AVAILABLE
Option 1: Six (6) Week Course @ One Hour a Week ~ This covers obedience and light behaviors. Work at my home until your dog is fully trained. ($300) (This option is available on a very limited basis.)
Option 2: Bring your dog to my home for a three (3) week "Doggy Boot Camp". ~ This option frees you up from the week to week process of doing obedience classes. I will train your dog fully and show you how to follow through with your dog's obedience training, behavioral modifications, and socialization. This option is also for problems with housebreaking your dog. I will totally housebreak your dog to ring a bell on a door and show you how to follow through. ($850)
Option 3: Bring your dog to my home for a 4 to 6 week "Behavior Modification Camp" ~ This option is to target behaviors such as: separation anxiety, aggression (towards people and/or other dogs), destruction, antisocial tendencies, etc. This will give me the one on one opportunity to strip away these behaviors and start from the ground up to build a healthier dog psychologically. I will also train your dog on total obedience and your dog will receive plenty of pack orientation with my dogs, of which are 100% trained. ($1250.00)
Option 4: AKC S.T.A.R. Puppy Program ~ AKC S.T.A.R. Puppy is the puppy level of the CGC Program. "S.T.A.R." stands for Socialization, Training, Activity and a Responsible Owner, all the things every puppy needs. This program is a great foundational point toward CGC. This is a six (6) week course @ one hour a week. ($300 + $25 for Evaluation).
Option 5: AKC Canine Good Citizen Program (CGC) ~ This is a six (6) week course @ one hour per week. This program covers basic obedience and works to ensure that your dog can be a respected member of the community, behave well at home, in public places, and in the presence of other dogs. ($300 + $25 for Evaluation)
**When your dog is fully trained and ready to go home, there will be a charge of $35 per day for each day your dog is here extra.
***COAT BLOW*** We recommend you have this taken care of prior to bringing your dog for training. If this needs to be handled during training there will be a $25 fee assessed to your bill. If you have questions about this, please ask. *** ***Coat blow is defined as the shed of an undercoat. This is a healthy way for dogs to empty their follicles and prepare for new growth. A dog's undercoat is the hair closest to the skin of the dog. Double coated dogs blow their coat twice a year, during Spring and Fall.
ALL DEPOSITS ARE NON-REFUNDABLE.
NOTICE: AS OF JULY 1, 2018 WE ARE REQUIRED by the Kentucky Department of Revenue to charge 6% Sales Tax on all services provided related to pet boarding and training. The 6% sales tax will be added onto your bill for all boarding and training services provided.
Alisa is a certified professional dog trainer. Alisa is also an authorized mentor trainer for ABC (Animal Behavior College)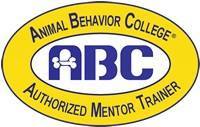 . She enjoys mentoring others and teaching anything that her years of experience can offer. She loves teaching and guiding her clients to a better understanding of their dogs and how they think. She had a special education teacher tell her, "You honestly made me a better teacher!". Alisa successfully teachers hearing impaired dogs in sign language along with teaching the owners how to communicate with their hearing impaired dog. She has a natural ability of communication with both dogs and their owners.