TRAINING STARTS HERE, BUT SUCCESS ENDS WITH YOU!
TRAINING OPTIONS AVAILABLE
Six (6) Week Basic Obedience Classes ~ held at our training facility or at your home (travel fee applies)
Two (2) Week Day Camp ~ dog visits our training facility from 8am to 5pm M/W/F or T/TH/F ~ at day camp dogs are given basic obedience training. Potty training is NOT included, but we can follow thru with what you are doing at home & train them to ring a bell to go outside.
Three (3) Week BootCamp ~ includes basic obedience, potty training, minor behavioral modifications ~ dogs STAY here at training facility the entire time.
Five (5) Week Behavioral Modification Bootcamp ~ includes basic obedience and work on severe behavior problems, aggressiveness, destruction, separation anxiety, obsessive compulsive, etc.
Hearing Impaired Dogs ~ specialty training for hearing impaired dogs and their owners in sign language.
Alisa is a certified professional dog trainer. Alisa is also an authorized mentor trainer for ABC (Animal Behavior College)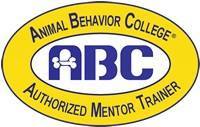 . She enjoys mentoring others and teaching anything that her years of experience can offer. She loves teaching and guiding her clients to a better understanding of their dogs and how they think. She had a special education teacher tell her, "You honestly made me a better teacher!". Alisa successfully teachers hearing impaired dogs in sign language along with teaching the owners how to communicate with their hearing impaired dog. She has a natural ability of communication with both dogs and their owners.