TRAINING STARTS HERE, BUT SUCCESS ENDS WITH YOU!
TRAINING OPTIONS AVAILABLE
Six  Week Basic Obedience Classes ~ held at our training facility. Bring your dog weekly for their class – then practice daily at home w/ your dog.  This option is on a very limited basis open times/dates.
Six week Basic Obedience Classes – at your home –  for one to one and a half hours once a week. This covers basic obedience and light behaviors. We work at your home until your dog is fully trained. (Within a 10 mile radius) This option is on a very limited basis open times/dates.
Two week Doggie Day Camp. Three  days per week for eight hours per day. This includes full basic obedience, light behavioral modifications, does NOT include potty training. Your dog receives socialization/pack orientation and full obedience work.
Three week Doggie Boot Camp – 3 weeks with your dog boarded at training facility. This option frees you up from the week to week process of obedience classes. I will train your dog full and show you how to follow through with your dog's obedience training, behavioral modifications and socialization. This option is also for problems with house breaking. I will housebreak your dog to ring a bell on the door when they need to go potty.
Five Week Behavioral Modification Bootcamp ~ includes basic obedience and work on severe behavior problems, aggressiveness, destruction, separation anxiety, obsessive compulsive, etc.
Hearing Impaired Dogs ~ specialty training for hearing impaired dogs and their owners in sign language.
***Coat blow is defined as the shed of an undercoat. This is a healthy way for dogs to empty their follicles and prepare for new growth. A dog's undercoat is the hair closest to the skin of the dog. Double coated dogs blow their coat twice a year, during Spring and Fall. We recommend you have this taken care of prior to bringing your dog for training. If this needs to be handled during training there will be a $25 fee assessed to your bill. If you have questions about this, please ask. ***
NOTICE:   AS OF JULY 1, 2018 WE ARE REQUIRED by the Kentucky Department of Revenue to charge 6% Sales Tax on all services provided related to pet boarding and training.  The 6% sales tax will be added onto your bill for all boarding and training services provided.
Alisa is a certified professional dog trainer. Alisa is also an authorized mentor trainer for ABC (Animal Behavior College)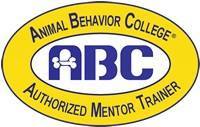 . She enjoys mentoring others and teaching anything that her years of experience can offer. She loves teaching and guiding her clients to a better understanding of their dogs and how they think. She had a special education teacher tell her, "You honestly made me a better teacher!". Alisa successfully teachers hearing impaired dogs in sign language along with teaching the owners how to communicate with their hearing impaired dog. She has a natural ability of communication with both dogs and their owners.